How To Fix Internet Error On PUBG Mobile for Android & iOS
PUBG Mobile is basically available on both Android and iOS. The game has been a huge hit on PC, Xbox, PS4 as well as Android and iOS. PUBG is a battle royale game where you need to survive the battleground. This article focuses on how to fix a specific error that has been plaguing the game i.e the Internet Error On PUBG Mobile.
It's an online game which means that you need to have a working internet connection to play the game on your Android or iOS.Recently, there has been a PUBG bug which is restricting users from playing the game.
PUBG players are frequently recieving internet error while connecting with the servers. In this article, we are going to show you a few ways which could help you to fix 'Internet' error on PUBG mobile.
First Off  You Will Need To Check:
The internet error on PUBG Mobile has been troubling both iOS and Android users. So before we proceed to the main fixes, we need to make sure of a few things:
Check whether your internet connection is working or not
Make sure that your internet speed is good to play the online multiplayer game
If possible, restart your smartphone or router and then check whether you still get the error.
So How To Fix The Internet Error On PUBG Mobile?
So once you have checked all the basic things and the problem still persists, then you need to apply the fix listed below. We will need to change the DNS in order to fix the internet error in PUBG mobile.Let's check out some of the methods that would help you to fix internet error in PUBG mobile.
For Android:
Changing DNS settings on Android is rather easy. However, we need to use the Google DNS in order to get the proper result. Changing DNS will also give you a better internet speed. Here are the DNS settings which you can use:
OpenDNS
208.67.222.123
208.67.220.123
Google DNS
To change the DNS settings, follow the simple steps: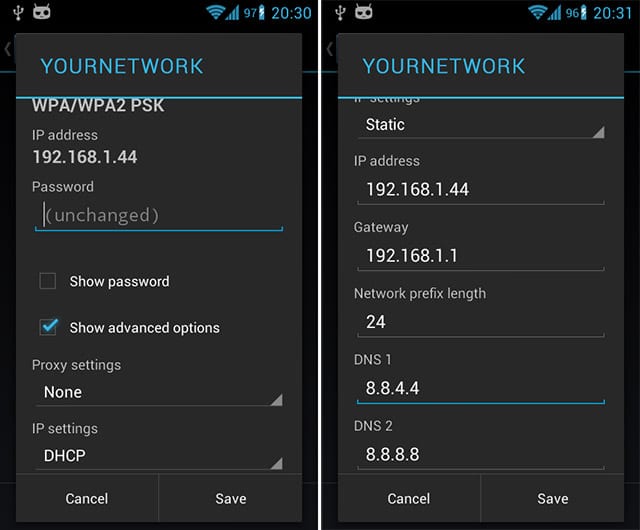 Browse to the Settings > WiFi
Long press on the WiFi network (connected) and then tap on 'Modify network'
Enable 'Show advanced options'
Change the IP Settings to 'Static'
Now you need to add DNS servers IPs to the 'DNS 1' and 'DNS 2' fields
Tap on the 'Save' button and then reconnect with the network.
And that's it! Now you need to run PUBG mobile and you will not see the 'Internet Error' issue anymore. And this is how you can fix the internet error in PUBG Mobile for Android
For iOS:
Just like Android, you also need to alter some DNS changes on iOS. We will be using the same Google DNS or OpenDNS for iOS too. For iOS, you need to follow some simple steps listed below.
Browse to the Settings > WiFi
Now tap on the connected network and find 'Configure DNS'
In the next screen, select 'Manual'
Tap on 'Add Server' and enter the DNS address.
And that's it! Now you just need to run PUBG mobile on iOS to check whether the issue has resolved or not.
Related Posts & Guides: